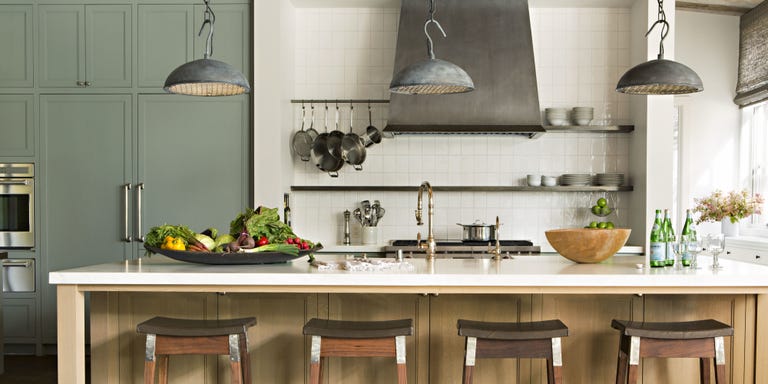 If you want to update your cooking space without shelling out serious money, you've come to the right place. Lighting is an easy way to make a big difference in your kitchen. These fixtures will make a statement, enhance your existing design, and brighten up your kitchen without costing you a fortune. That way you can save those dolla dolla bills for the things that really matter, like having that bounce castle at your wedding.
Statement Chandelier
If you want an eye-catching piece in your kitchen, you need a statement chandelier. Even though this one is massive, it doesn't feel obtrusive, due to the minimal design and clean, open framework.