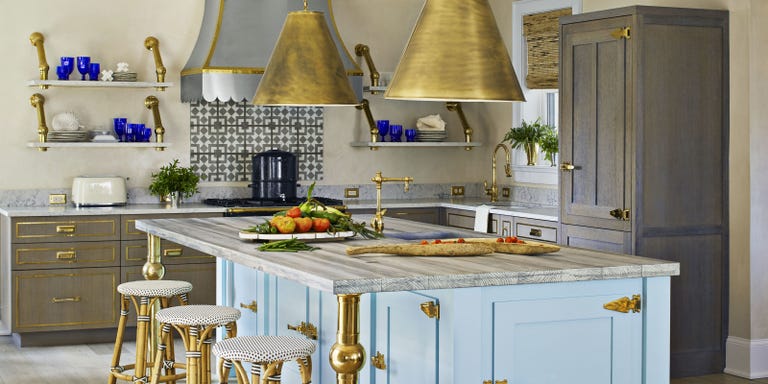 The kitchen is probably the most used room in your house, so you want it to be a space you enjoy spending time in. From country casual to sleek and modern – and everything in between – we've got all the kitchen inspiration you could ever need. Marble countertops, here we come!
Black & White Kitchens
A glazed backsplash and weathered oak island feel sleek and sexy in a kitchen. The hanging rack is functional and stylish.